Walt's country house facelift complete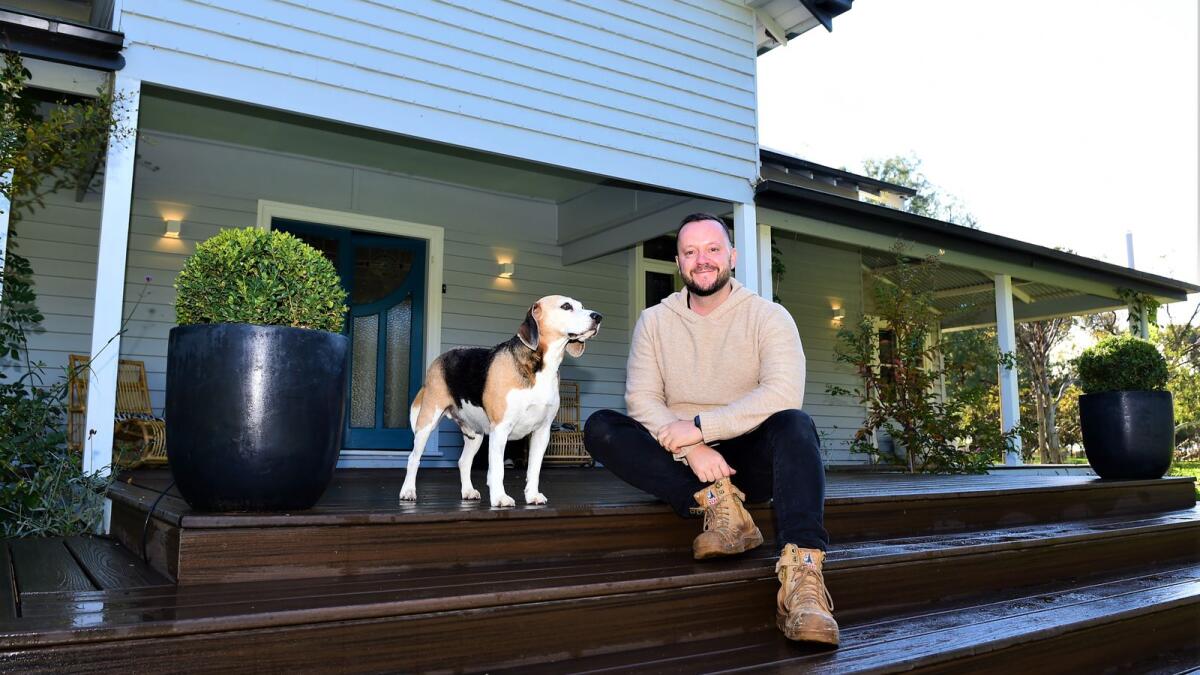 One of the region's newest locals, Walt Collins, has finished the renovations on his Corop farmhouse that will feature in Channel 10's Country House Facelift program this month.
Mr Collins purchased the rundown farmhouse in May 2021 with the goal of renovating a weekender, but quickly grew accustomed to the country lifestyle and decided to make Corop and Rochester his home.
"Corop is home now, I'm up and down to Melbourne a fair bit for work, but I'll stay here," he said.
"It's such a beautiful area, and it's been an amazing project."
The 90-year-old farmhouse was one of the first houses in the Corop area, and in the renovation, Mr Collins has made sure to keep the country style alive.
"In all these old houses they're all separate rooms, and it was really dark in the kitchen," he said.
"We've opened the whole place up and let all the beautiful natural light in."
The three-part series will show how Mr Collins took the neglected property and created 'Annie's Farmhouse' — named for his mother, who also makes an appearance in the show.
It will also showcase some of the Rochester community, including familiar faces from local businesses such as Farmer and the Scientist and Cafe Rochester, as well as some local tradespeople.
"It's all been a close call for me trying to get it all done in time," Mr Collins said.
"We were initially supposed to finish the house in November to go on air in January, but with COVID and lockdowns and trade bans and material shortages, we couldn't get it finished until end of February, and we had to wait for a new slot with the TV station.
"We're on and we're finally done."
The first episode of Country House Facelift will air at 1.25pm on Saturday, May 28. For more information about the show, visit www.countryhousefacelift.com.au