Every day is 'dog day' for Vonda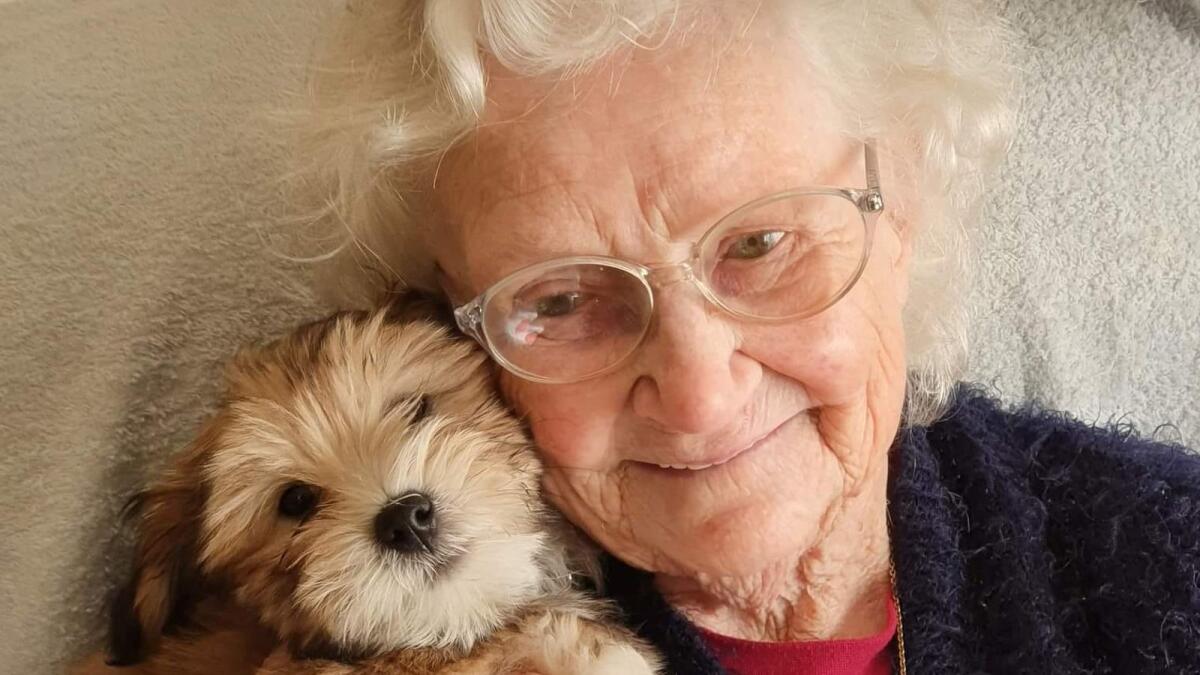 TGIF (Thank God Its Friday) will take on a new meaning for dog lovers this week as office workers arrive with unusually attired companions at their place of employment.
At their side will be canines of all shapes and sizes, ready to be tucked away under desks or nestled alongside their owners in the tea room in celebration of Friday, June 24 national Take Your Dog to Work Day.
The fact it falls on a Friday is probably a blessing in disguise for employers not that excited about the potential for extra carpet cleaning requirements or disagreements between feisty companions of their workers.
Several will no doubt be allowed certain liberties to ensure no major issues with the arrival of dogs in the workplace.
Extra time for lunch in the park and maybe even an early knock off for an extended walk home.
For Kyabram business operator Vonda Meloni every day is Take Your Dog to Work Day.
She is the owner and operator of Ky Paws'n'Claws Pet Service.
This year is the 23rd staging of the "dog day'', designed to encourage businesses and employers to bring their pets to the workplace and promote the wonderful benefits of pet ownership.
It was also hoped the event would encourage pet adoptions and offer a great experience to non pet owners of having pets around them.
In Australia 69 per cent of households now own a pet, dogs the most common at 47 per cent and cats a close second at 30 per cent.
At least twice a week Ms Meloni has six or seven dogs on the end of leads, and occasionally off them, through a partnership with the Parkland Golf Club.
"I have them out walking on a Wednesday or Thursday morning, although the cold weather has a few people off sending their dogs," she said.
Aside from the regular dog walking, Ms Meloni has a partnership with the Sheridan Aged Care and some of its residents.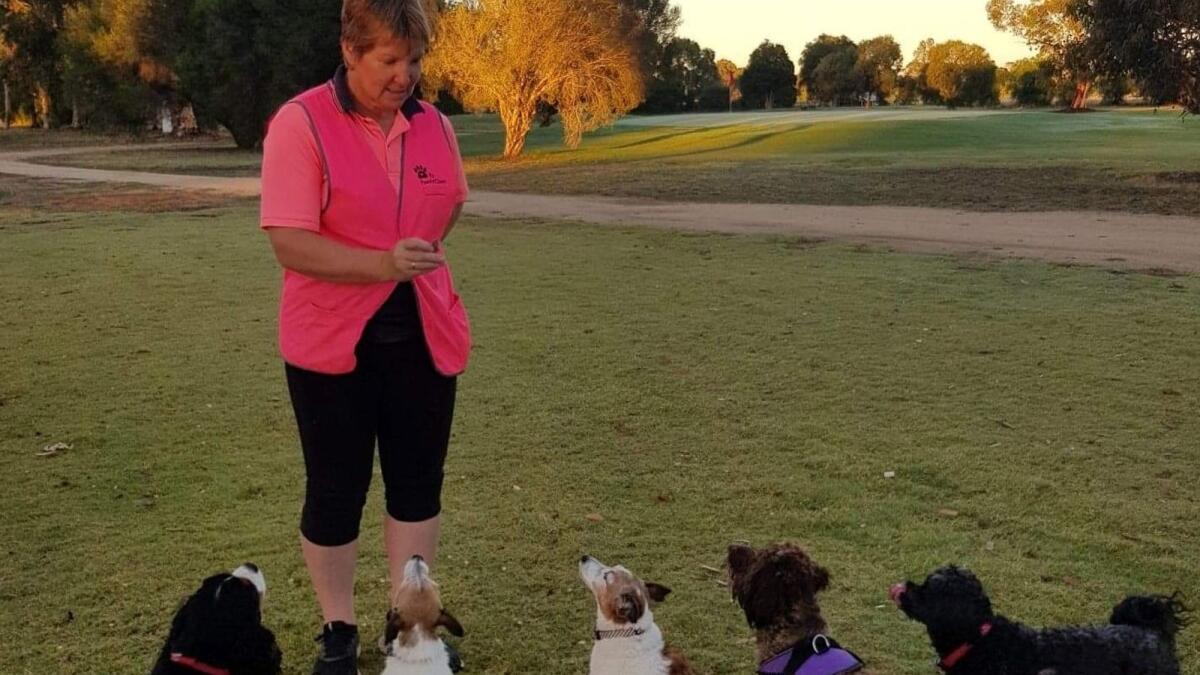 She started Ky Paws'n'Claws almost three years ago, and with the support of three other dog loving volunteers, can regularly be seen with a pack of excited dogs leading the way.
"One woman is a retired veterinary nurse, another uses it as a chance to walk her dog and the third comes out for the exercise.
"Apart from the nursing home and dog walking service I have regular clients that I work for when people go on holidays. I look after their pets, everything from ferrets to fish, horses, cats and whatever other pets they have.
"It has become a seven-day-a-week operation," she said.
Every Sunday she arrives at the Sheridan home, a recent addition being her 15-week-old Maltese Shih Tzu puppy named Teddy.
"I am training him as a therapy dog, everyone just loves him.
"I've had him for the last four weeks and he has had an immediate impact," Ms Meloni said.
Therapy dogs are trained not to pick up anything off the floor, not to jump up on tables and to maintain a calm demeanour.
She said one of her clients who has recently moved into the Sheridan facility was forced to have his dog re-homed.
"He and his wife are both at Sheridan and I regularly take their fox terrier, Jessie, into see them,'' Ms Meloni said
"He ended up being homed with one of this man's friends who regularly came on walks with me.
"He took on the dog as a companion dog for his dog. So every Sunday John and Pat get to see their dog.
Edith Harris is another to benefit from Vonda's work ethic.
"I visit her every Tuesday and she spends an hour with Teddy," she said.
Mrs Harris had her own dog, which died and due to her age — in spite of still living in her own home — her family decided not to purchase another dog.
Her daughter, Jenny Pike, explained that her mother was "down in the dumps'' after losing her dog and the visits from Teddy are the highlight of her week.
"They have this special bond," she said.