For the first time in more than 25 years, Echuca held it's first drill dance competition (June 19) and already Drill Dance Victoria has come to the decision that they want to make it an annual event.
Angela Durham, founder, coach and marcher at Thunder Drill Dance Club said she and the club "felt a real sense of pride" performing in Echuca in front of hundreds of spectators.
"The event was just such a complete and utter success. Drill Dance Victoria just loved our facilities, our town and our friendly, inclusive nature towards other clubs," Ms Durham said.
"Most of the clubs stayed for the weekend so that they could really enjoy their time and take it all in. We ended up inviting all the clubs out for dinner on the Saturday night to the RSL — there was about 100 of us out to dinner together."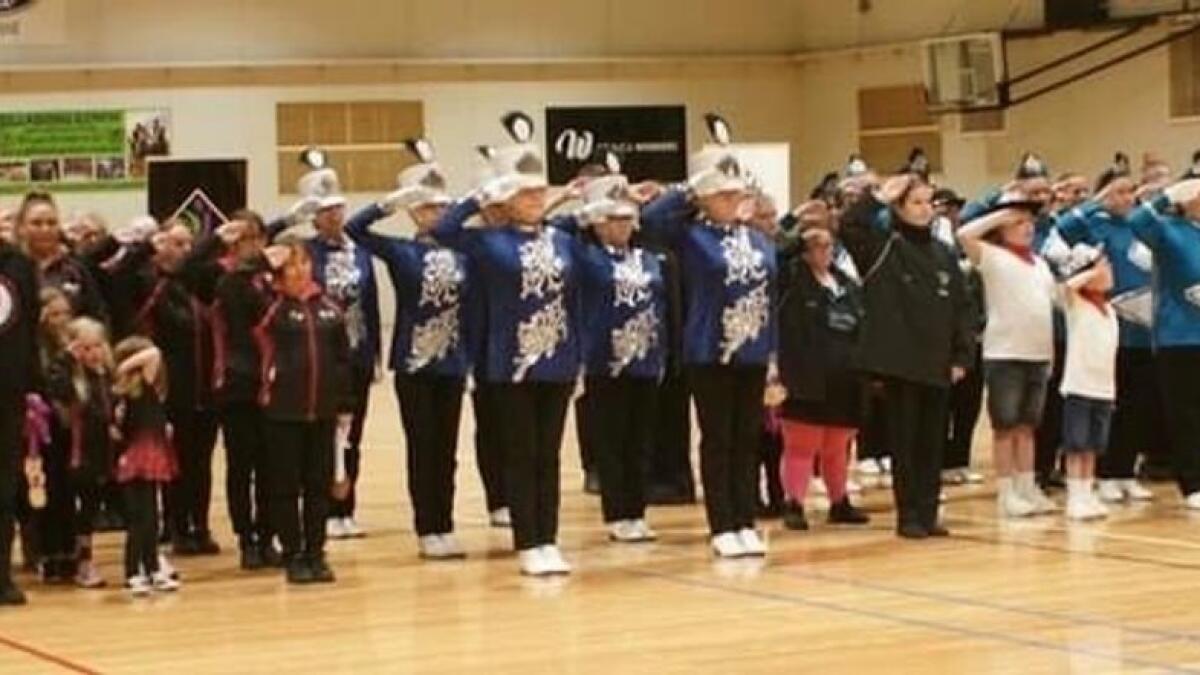 As to how the Thunder Drill Dance Club went in the competition, Ms Durham said the master class (over 30s) came in second place, while the all abilities and the under-8s team did not compete as they are only exhibition teams at this stage.
"Our all abilities team and our under-8s really put on the best show that they ever have and I think that could be because they were on home ground and able to show their family and friends exactly what they've been working so hard on," she said.
"They were all incredibly pleased to collect their ribbons at the end of their performances."
In what became a community affair, the Echuca Scouts offered up their time and skills to put on a sausage sizzle at the front of the Echuca Basketball Stadium, where the competition was held.
Let's Do Coffee also came along and handed out hot beverages to all who came to watch the spectacular entertainment.
The Thunder Drill Dance Club has qualified and will next be performing at the state competition in Geelong on July 3.
Anyone who is interested in signing up for the next season of drill dancing in November can enquire via https://www.facebook.com/Thunder-DrillDance-Echuca-108934164709679