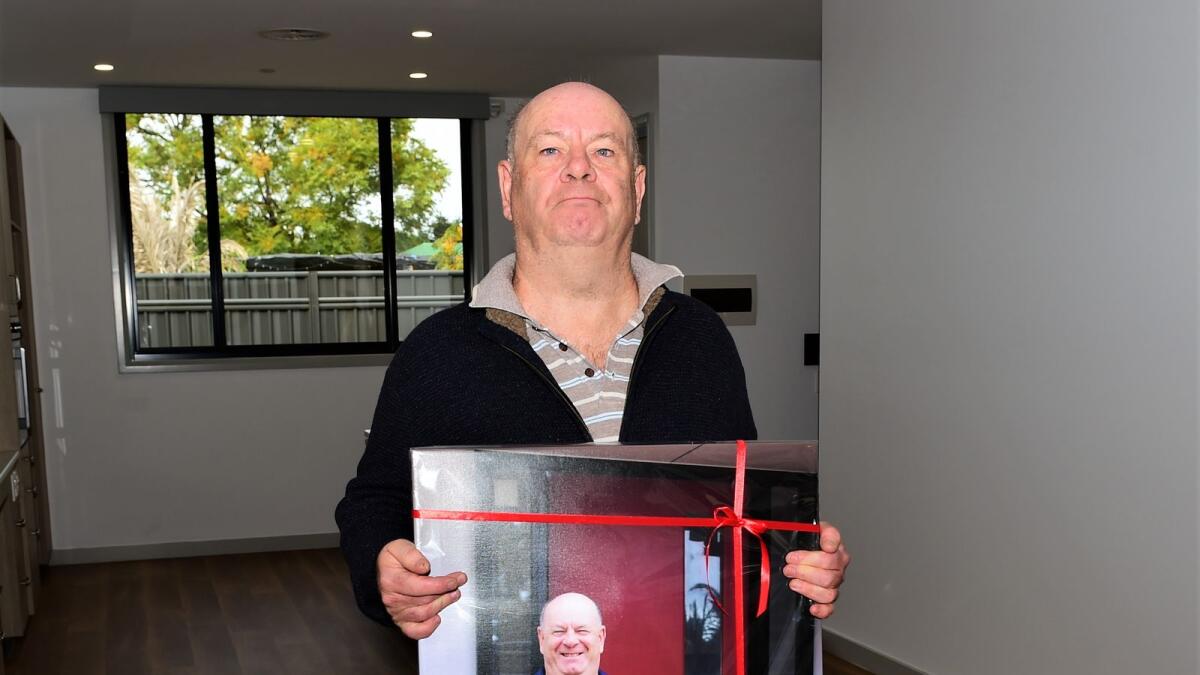 David McHardy, Liz Accurso, Dylan Raverty and Lewis Downey were thrilled to invite the community in for a bit of show and tell at the brand new units that they will be living in on Barry St, Echuca.
All located at the one property, the four units will provide a home to the group who will be able to live independently, while still receiving the support they need.
Community Living and Respite Services chief executive Leah Taaffe said this was the fourth Opening Doors Project facilitated since 2014.
"We are beyond appreciative of the Echuca Moama community. You have helped us to create these wonderful homes for people who may not otherwise have had the chance," said Ms Taafe.
"These units will provide practicality, comfort, warmth and beauty to their new independent residents."
Maree Downey delivered an emotional speech stating how grateful she is that her son, Lewis, would now be able to find a sense of happiness through independent living.
"Lewis is beyond excited to move in. He has just about told anyone and everyone that he has a brand new house," said Ms Downey.
"Our family is so fortunate to have this opportunity, the opportunity for Lewis to live in a purpose-built home within his own community where he can be happy.
"We look forward to visiting Lewis here in the days and years to come."
The CLRS Toyota Corolla car raffle — which has been raising funds for the units since January — was drawn at the open house event.
A total of $56,125 was raised from the raffle.
In a funny chain of events, the Moama Bowling Club initially won the draw but asked for a re-draw as it said it did not need the vehicle, then Echuca Workers Club was drawn and it had the same response.
Finally, the Morley Auto Group won the car. MC Rod Cairns said it was a credit to the high level of support from Echuca Moama businesses CLRS was able to raise the significant amount of money.
A previous version of this article stated: 'The Morley Auto Group was drawn but as there were no representatives from the group at the event to specify whether they also wanted a re-draw, it is yet to be determined if there will be one.' The Riv acknowledges the Morley Auto Group won the car and apologises to Morley Auto Group and CLRS.