Gallery V/Line Cup | Pioneers and South East boys division one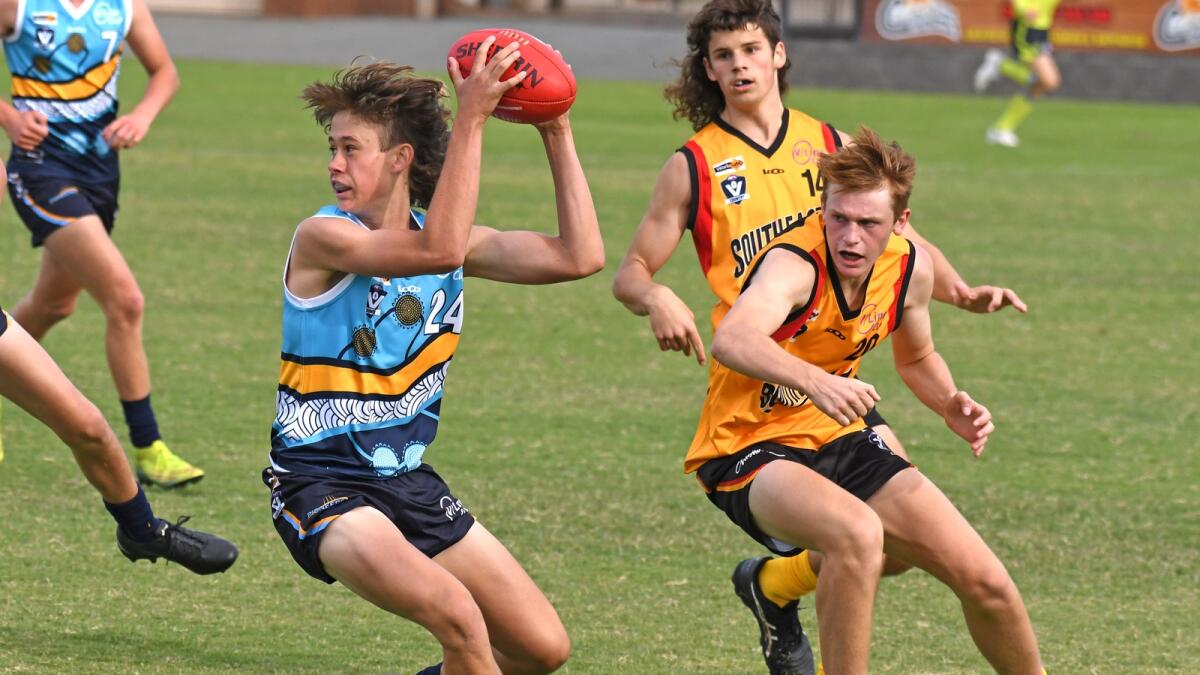 The 2022 V/Line Cup continues to dominate football grounds in Shepparton.
The four-day event features emerging footballers from across country Victoria in a round-robin format.
On Tuesday, April 12, South East and Pioneers division one boys sides battled it out at Shepparton's Deakin Reserve.
The Pioneers walked away with a 22-point win, while Barwon Cats saluted by 22 points against North East Border in the remaining division one boys contest.
In the girls matches, Barwon ran out 95-point victors over North East and Pioneers claimed a thrilling one-point triumph over South East.
News senior sports reporter Aydin Payne and work experience student Liam Prior attended the division one boys' day two contest between Pioneers and South East and captured the action.
Goulburn Murray talents will return to the field on Thursday, April 14, with matches against North East Border at Deakin Reserve.