Object thrown at truck windscreen not an isolated incident: Police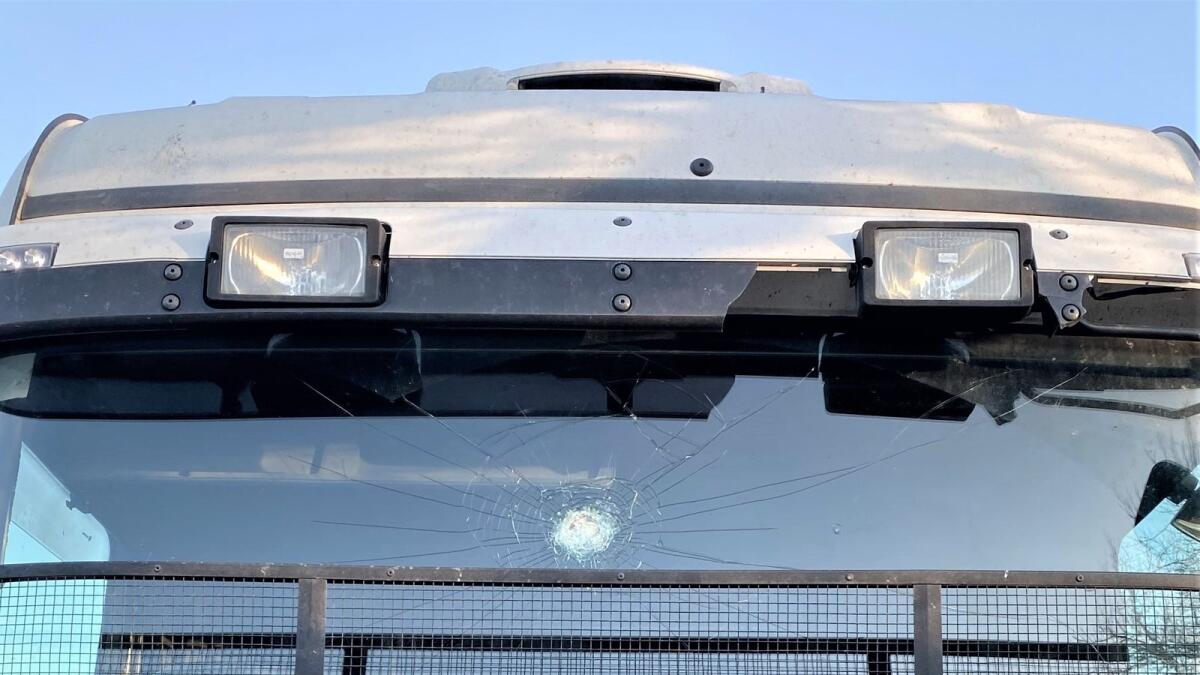 Darren Trevascis was driving along Ogilvie Ave, Echuca when two teenagers threw an object at his front windscreen.
He was travelling back from Melbourne in his work truck on June 17 at about 8pm, when a large object was thrown at his front windscreen by two young male offenders.
"There was a loud bang as soon as it hit the window. It was so loud that people came out of their houses to see what the noise was," Mr Trevascis said.
"My immediate response was to throw my brakes straight on.
"If that rock, or whatever it was, had hit me, I could have completely lost control of the truck."
Following the incident, Mr Trevascis tried to chase the two offenders on foot, but they managed to get away by scooter.
Campaspe Police have confirmed this is not an isolated incident.
Echuca Leading Senior Constable Tony Gallagher said there had been a number of reports of teenagers targeting trucks along Ogilvie Ave.
"Police have not yet identified the offenders, but patrols have been increased and police are actively attempting to catch the offenders in the act," he said.
"It's an extremely dangerous offence to commit that could result in either a road accident or one of the offenders being hit by the truck."
As to how he was feeling in the heat of the moment, Mr Trevascis said he was angry that someone would commit such a dangerous offence.
Mr Trevascis was also travelling with a passenger at the time who he said was "shaken up" by the unpredictable turn of events.
"I just hope the perpetrators are caught and that this doesn't happen to anyone else, particularly someone who is vulnerable or elderly," Mr Trevascis said.
Leading Sen Const Gallagher described the offenders as wearing dark hooded clothing.
Anyone who has any information or knows who may be involved, is urged to phone the Echuca Police Station on 5483 1500.