Plan ahead as Belmore works continue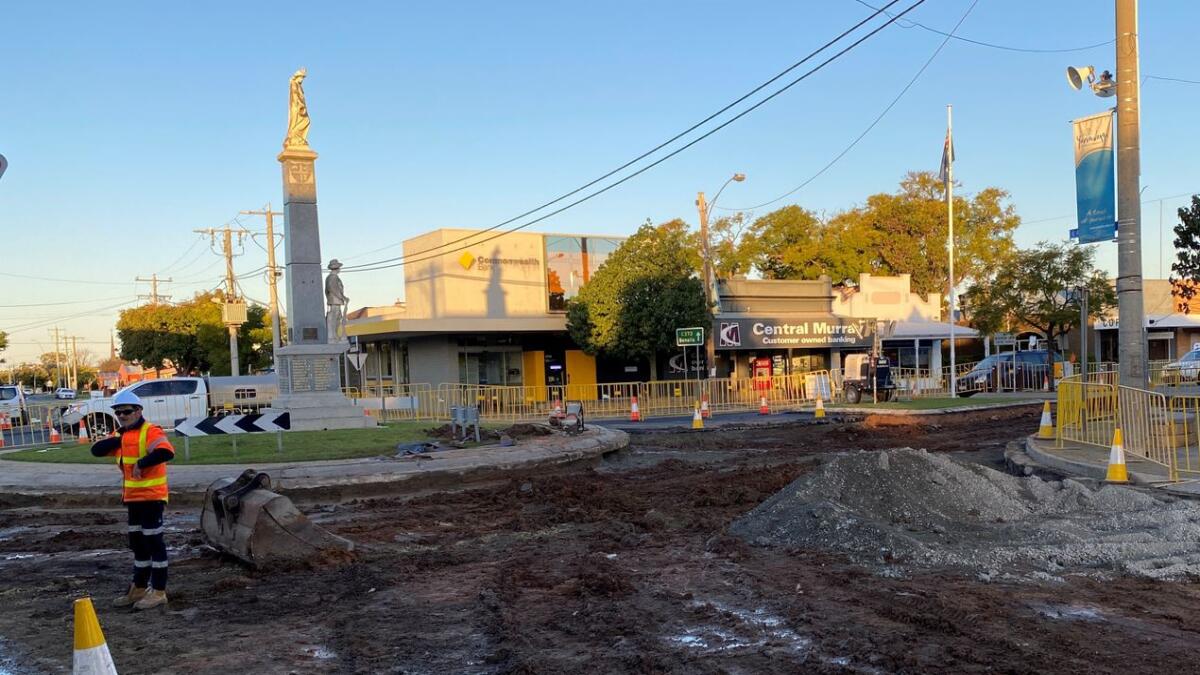 The current Belmore Street roadworks carried out by Regional Roads Victoria (RRV) resumed on Tuesday.
The $1.5 million works, which began in April, were expected to take eight weeks but will now extend well into June.
Works on the second part of the Yarrawonga-Mulwala bridge abutment began Tuesday evening.
Works on the first section caused traffic chaos on Thursday, June 2 delaying motorists for up to an hour.
Acting Regional Director (Hume), Department of Transport Emma Bamford said traffic management will be in place on the bridge for several days and drivers are advised to plan ahead.
"We've completed works on one side of Yarrawonga-Mulwala bridge abutment. Work on the second section is expected to start after the long weekend on Tuesday and be completed in coming weeks," Ms Bamford said.
"We understand construction has caused disruption and thank the community for their patience as crews complete these important works."
Ms Bamford said wet weather has caused some delays during construction.
"We expect works will be completed in the coming weeks, weather permitting," she said.
To minimise disruption, the Piper Street roundabout was re-opened to traffic over the Queens birthday long weekend but crews will return to complete the final seal soon.
As part of the project, pedestrian safety in the Yarrawonga central business district will be improved with the installation of five zebra crossings, improved signage and linemarking, and the implementation of a safer speed of 40km/h on Belmore Street between McNally Street and the Yarrawonga-Mulwala Bridge.
This project is being delivered as part of the Victorian Government's regional road maintenance blitz, which will see more than 330 kilometres of rebuilding and repair works across north-east Victoria.
Regional Director (Hume), Department of Transport Steve Bowmaker said RRV have worked closely with Moira Shire Council on this project and identified opportunities to improve safety for vulnerable road users including pedestrians and cyclists in a high-volume traffic area.
Mr Bowmaker has confirmed the pedestrian crossings will not include flashing lights but eight parking spaces on Belmore Street will be removed to provide appropriate distance for reversing vehicles near the crossings.
For regular work updates, visit the RRV website at www.regionalroads.vic.gov.au and search for Belmore Street Yarrawonga safety improvements.