New hub a one-stop-shop for 11 vital community services in Benalla
Benalla's brand new Community Services Hub held its official opening on Thursday, June 23.
The hub, at 52 Carrier St, is a one stop shop for a range of vital services, which offer support for youth, families, health, housing and wellbeing.
The hub is operated by North East Support and Action for Youth (NESAY).
NESAY chief officer Leah Waring said it included representatives from Albury-Wodonga Aboriginal Health Service, Beyond Housing, The Centre Against Violence, Gateway Health, Headspace, The Orange Door, The Victorian Aboriginal Child Care Agency, Wellways and Women's Health Goulburn North East.
"We've got 11 partners working from this one space," Ms Waring said.
"We've got people who can assist with mental health, housing, family violence, youth services, and homelessness services.
"We have disability and case management services, and health services, too.
"The location here is fabulous, with the Denny St car park at the back and being close to the main street.
"It means there is easy access. People can walk or drive and park easily.
"Being based right here in the community means we can provide services that are appropriate to the community.
"And being in the middle of town means people can access services at an earlier stage than previously.
"They can also access services in an easier way, rather than trying to get over the Shepparton or Wangaratta."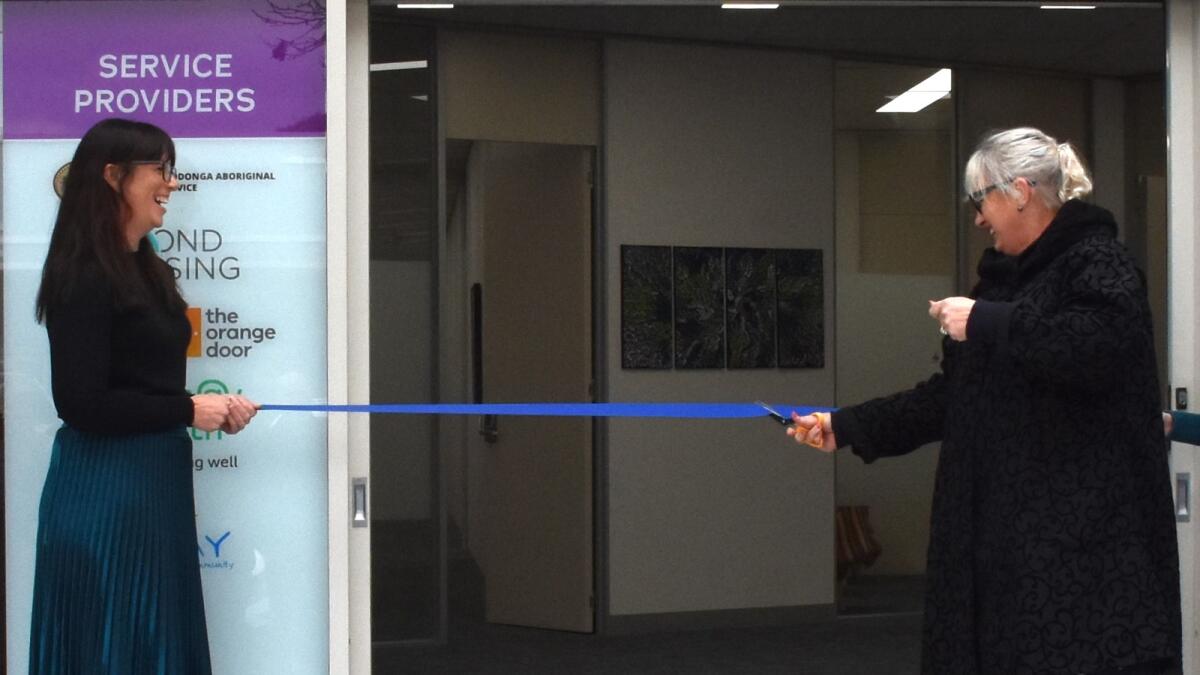 Ms Waring said she was looking forward to seeing the benefits of all these different agencies working together.
"It means that we can move towards working together and doing things in a collaborative way, rather than separately," she said.
"No agendas, no egos, just supporting the community in the best way we can."
Ms Waring said the official opening was for the groups who would be working from the new hub, and that an opening for the community was in the works.
"We will do an official opening for the public, perhaps with a sausage sizzle at a later date."
The Benalla Community Services Hub is open from Monday to Friday from 10am to 2pm for any local person seeking assistance to pop in. Alternatively you can phone 5720 2201 or email info@nesay.com.au