End of an era for Tungamah branch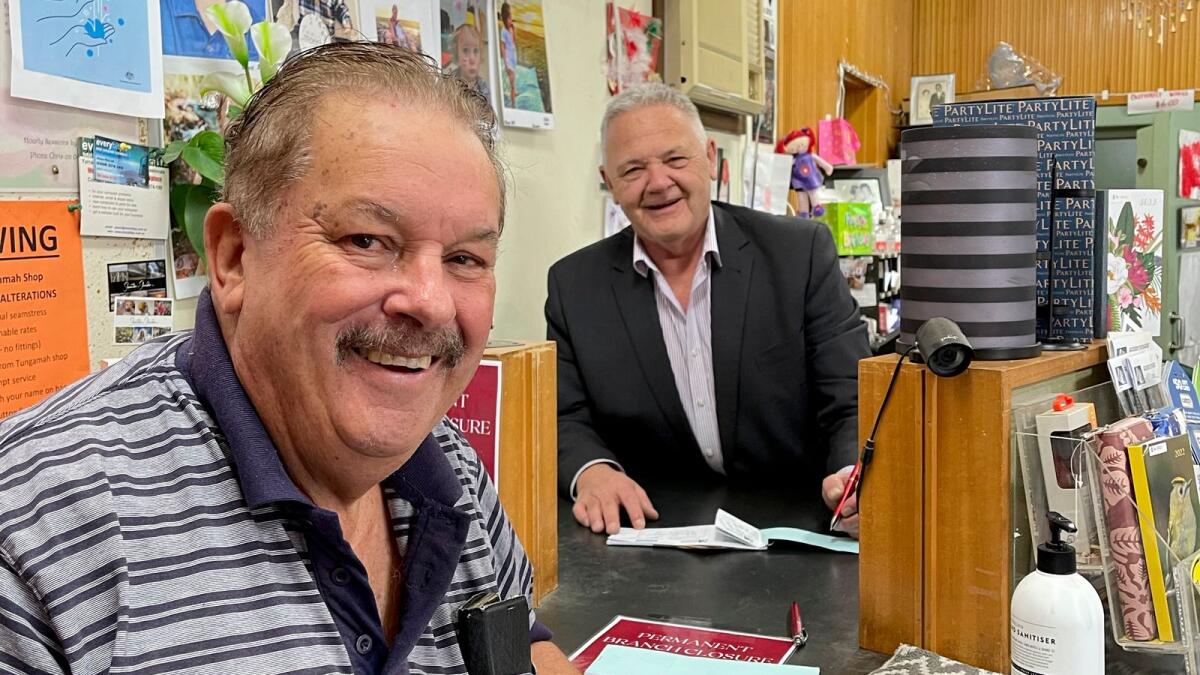 After 27 years of service the Central Murray Credit Union (CMCU) closed its Tungamah Agency Branch last week.
CMCU Chief Executive Officer John Pattison said it has been an extremely difficult decision for the board of directors and management to make.
"We commenced operations in Tungamah in 1995 to service Tungamah and the surrounding areas with community owned banking and financial services," Mr Pattison said.
"For the past twenty-seven years we have developed many strong relationships with our members and organisations and have invested heavily within Tungamah and surrounding townships and will continue to do so."
Mr Pattison said the need for banking services in the town reduced to just two hours a week with customers utilising more digital services or visiting the Yarrawonga branch.
"Banking access has been transitioning to digital services and on-line banking has been growing for some time but has exploded during the pandemic.
"CMCU has reviewed its business model to address the future needs of its members and is well positioned to provide the updated digital products to ensure the members have total 24/7 access to their banking needs. With Visa card access, on-line banking and telephone banking, members have easy access to their funds," Mr Pattison said.
"Our priority is to ensure that all members affected by the closure of the Tungamah branch will still have access to personal service when needed by contacting the Yarrawonga office.
"This has been a difficult decision to close our Tungamah agency and was not taken lightly."
Tungamah identity Les Harrison said it's a sad day for Tungamah but understands the decision.
"The Credit Union has been fantastic for the people of the town and organisations," Mr Harrison told the Yarrawonga Chronicle.
"They came to Tungamah in 1995 following the closure of the ANZ Bank and have done everything for Tungamah since. But obviously they've got to do the economics.
"The staff have been excellent. I have nothing but admiration for them."
Despite the decrease in patronage at Tungamah and consequential CMCU decision, it is not a long way to do CMCU business in Yarrawonga according to Mr Harrison. "We just have to make the best of it," he said.
The Central Murray Credit Union remain a big supporter of various local organisations including the Tungamah Football Netball Club.