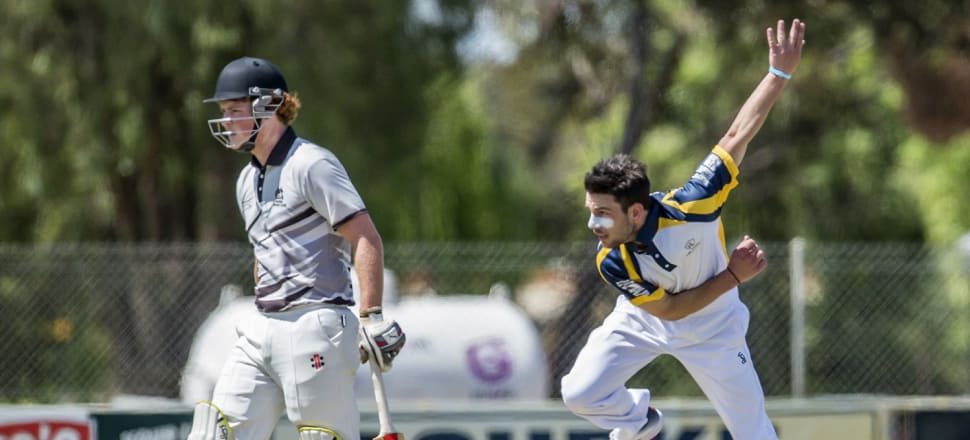 5370537724001
THE HEATWAVE was as strong as expected.
At 42.7 degrees, there was no chance cricket was going to be played on Saturday.
Fortunately for Rochester, with their top four position, an outright was less important.
But they still need the win and will now have to wait until Saturday to get their chance against Tongala.
The Goulburn Murray Cricket season will continue this weekend, with a far more reasonable 30 degrees currently forecast for the region.
As a result, games will resume in a one day format.
As the season stands, the top three sides of Kyabram Fire Brigade, Tongala and Rochester all sit with the exact same record of six wins, two draws and two losses.
With only three rounds of cricket remaining following this match, every point is going to make a huge impact on Rochester's ability to lock down a home semi-final when March comes around.
Rochester's run home for the final weeks of the season is going to include another run in with Kyabram Fire Brigade, as well as Cooma and BLU.
A win for Rochester this week will have a huge impact on their season, distancing themselves from a top four rival.
It means that making the most of this opportunity against Tongala at home is essential.
Not only would a win strengthen their own top two chances, but would also put some distance between them and a rival in Tongala.
The Blues returned from the Christmas period with a strong win against Cooma.
They claimed the match by close to 100 runs, and looked dominant in doing so.
Daniel Coombs once again was in the runs and, with an average in the mid 40s, will be someone Rochy needs to stop early if they are to have success in Saturday's game.
With a strong batting line-up, a lot of the work is going to fall on Dylan Cuttriss, who is just trailing his opposition counterpart Darin Ohlsen for the competition's leading wicket taker.
Tongala has the ability to run away with the bat, so Rochester need to be at their absolute best to keep this match in their advantage, even at home.