Rainbow trout releases increase chances for young anglers
The chances of the region's young anglers catching their dinner over the school holidays have increased with almost 9000 catchable-sized rainbow trout released into 20 lakes and dams in regional areas of the state.
State Member for Northern Victoria Jaclyn Symes said the releases had been funded by recreational fishing licence fees and formed part of the Victorian Government's $35 million Go Fishing Victoria plan, which aims to get more people fishing and more often.
"Stocking our waters with rainbow trout provides the perfect opportunity for families and kids to get outdoors and try their luck casting a line these school holidays," Ms Symes said
"Rainbow trout are ideal for fishers of all ages and skill levels as they're relatively easy to catch, making it a great day out on the water."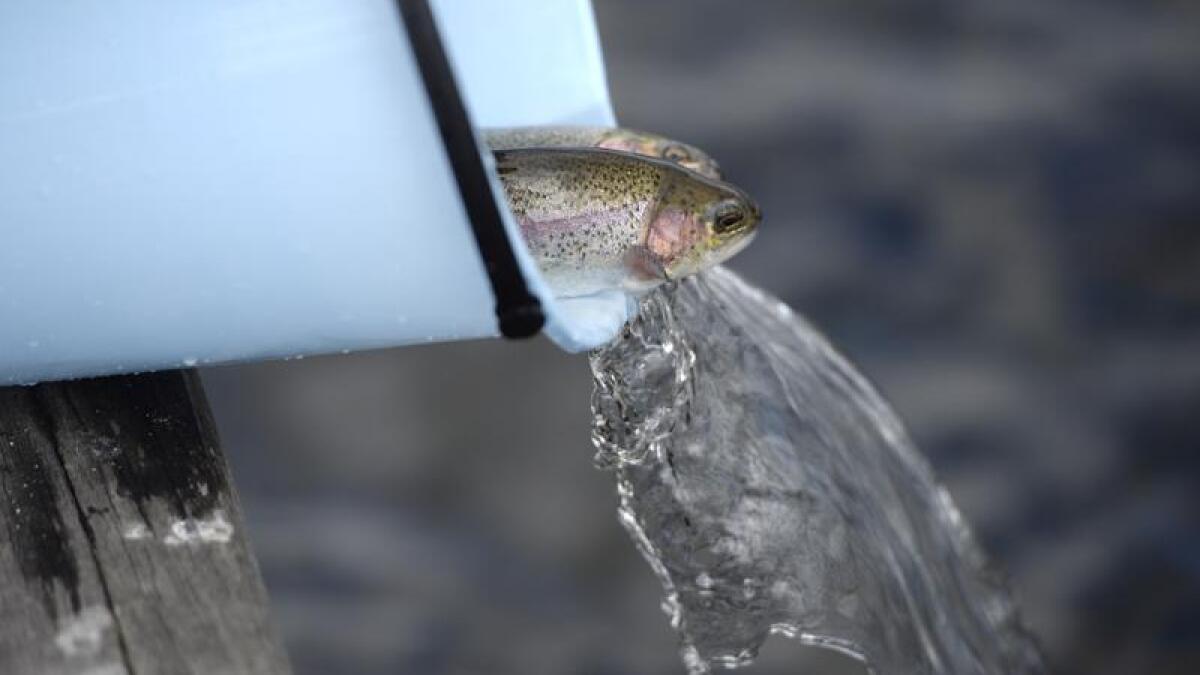 Rainbow trout take a variety of baits and lures and so are described as easy to catch, making them a good target for children and beginners.
Stocked lakes also feature fishing platforms, bankside tracks and picnic areas, which create safe and convenient access for families to give fishing a go.
The stocked rainbow trout have been grown by the Victorian Fisheries Authority at the Snobs Creek hatchery near Eildon.
A daily bag limit of five trout applies in lakes, of which only two trout can exceed 35 centimetres.
A total of 35,000 catchable sized rainbow trout have been stocked into more than 70 waters state-wide.
The releases include in Shadforth Reserve Island Pond at Violet Town and Euroa Arboretum Dam.
For the full list of state-wide waterways stocked for the school holidays, visit www.vfa.vic.gov.au/holidaytrout