Echuca Lions undergo a shake up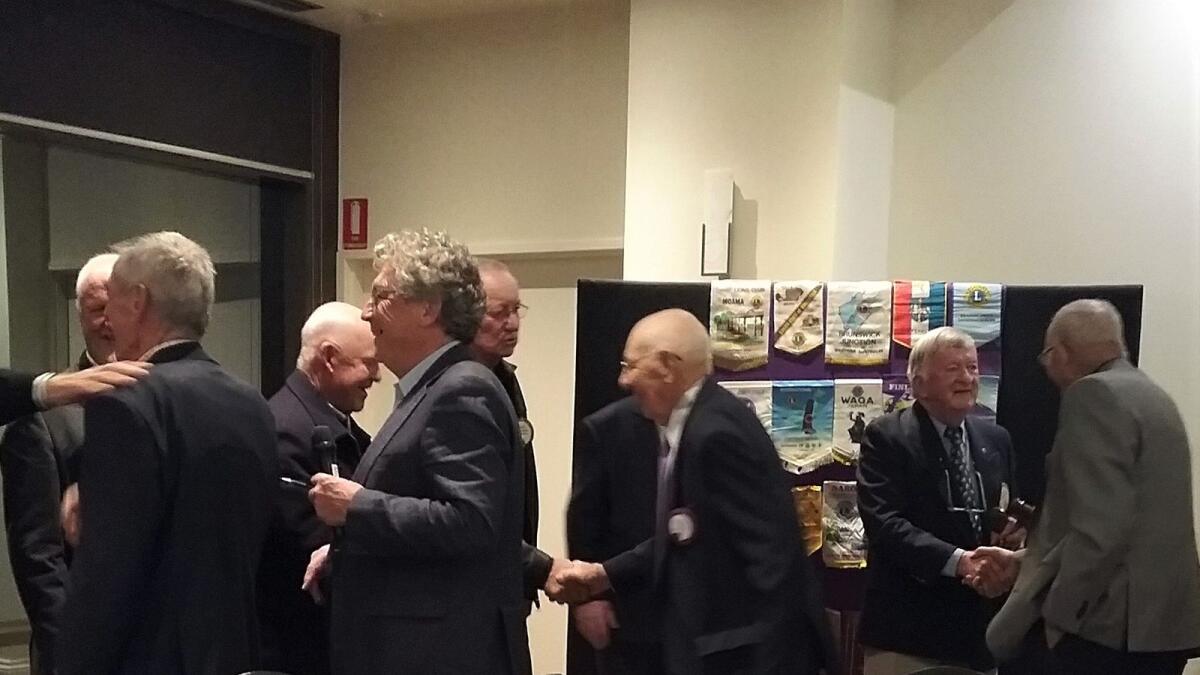 Echuca Lions Club has announced the new appointment of its club officer roles for the next 12 months, with Kevin Woolnough being named as the new president.
The club held its annual changeover night at the Rich River Golf Club on Tuesday, June 21, which determined who would be assigned to each role.
During the meeting, it was announced Kevin Woolnough would be taking over from Laurie Stewart as the club's president.
Mr Woolnough said this was not the first time he has held the position of president at the club.
"I was president of the Lions Club 40 years ago and I am pleased to be in this position once again," he said.
Mr Woolnough said he was looking forward to seeing the club continue to achieve positive outcomes in the year to come.
The Echuca Lions Club had a successful past term, with some of the most notable moments being — their donation of $1000 towards the Echuca Army Cadets, the raising of more than $11,000 towards the Echuca cancer centre, and the club's contribution to the Good Friday Appeal which assisted in the donation of more than $94,655.
Mr Woolnough gave a special mention to Keith Bremner who received an award for his commitment to, not only the club, but the community, over the past year.
Of the other 30 club members, the club officer roles will be as follows — immediate past president Laurie Stewart, first vice-president Frank Ross, second vice-president Geoff Crossman, third vice-president Robert Taylor, secretary John Simson, treasurer Lal Whyte, club greeter Ian Whatley, lion tamer John Hart, tail twister Laurie Stewart, membership chairman Barry Devlin and dinner secretary Ian Fern.