Campaspe Murray Business Awards finalists announced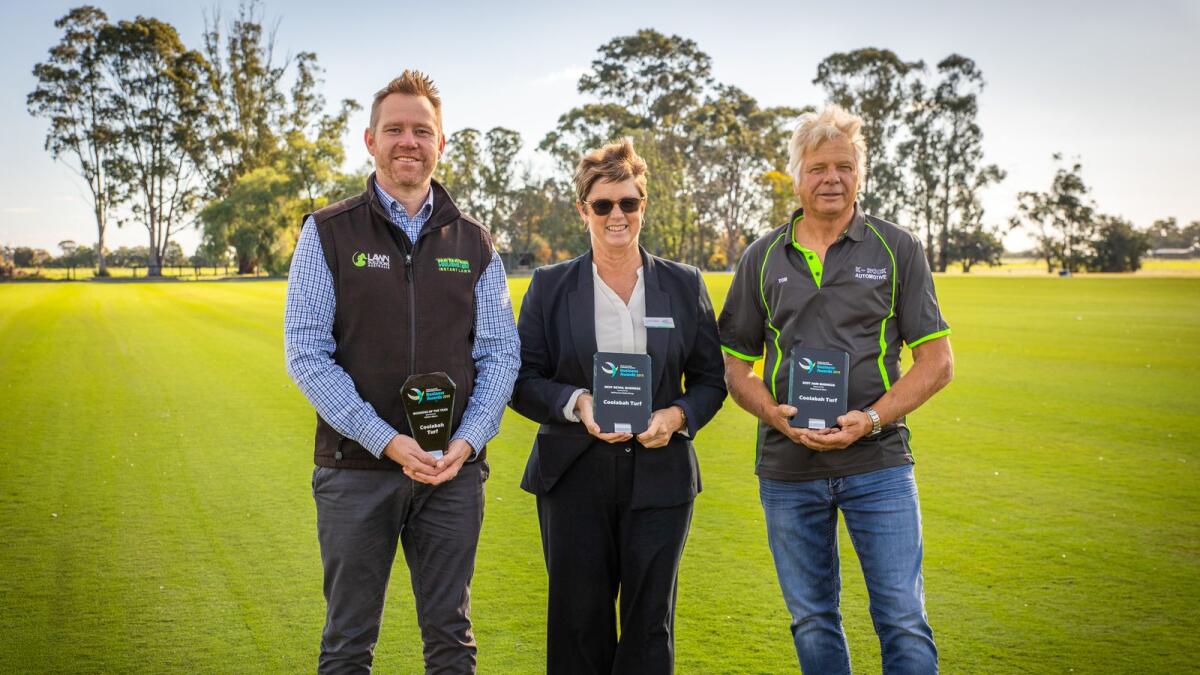 Campaspe Murray Business Awards finalists for the 2022 awards have been announced.
Businesses from the tourism, retail, trades, agriculture and many other sectors have been nominated across 12 categories.
Campaspe Shire Council Deputy Mayor Colleen Gates congratulated the finalists on the outstanding achievement.
"Over the last few years, our business community has been through an exceedingly challenging time," Cr Gates said.
"These awards exemplify the strength, resilience and resolution of businesses on both sides of the river.
"The finalists should be tremendously proud of their achievement, and I wish them all the best at the presentation evening."
Murray River Council Mayor Chris Bilkey said the awards celebrated our diverse business community.
"The leadership and innovation of our local business people knows no bounds. Their efforts are deserving of public recognition and praise," Cr Bilkey said.
"The Nichol Trading People's Choice Award is now open to public voting.
"I encourage all community members to vote for their favourite finalist business."
To vote in the People's Choice Award, go to the Campaspe Murray Business Awards website at www.campaspemurraybusinessawards.com
Voting closes on Tuesday, September 6.
Category winners will be announced at the gala presentation evening on Wednesday, October 12 at the Rich River Golf Club.
Finalists for each award category are:
The HW Greenham & Sons Best Agribusiness Award
Jen's Hens Organic Free Range Eggs
SLTEC Fertilizers
Progressive Rural Solutions
Atkinson Shearing
The Melville & Hicks Lawyers Employee of the Year Award
Cameron West - Riverbank Moama
Megan Holmfield - SLTEC Fertilizers
Olivia Wescombe - Rock Solid Gardening Supplies
Izzy Miriklis - Ciurleo's Ice Cream & Waffle House
The Moama Bowling Club Best Home Based Business Award
Loved Up Echuca Moama
Talk Smart Training
Love TC
Vast Creative
000 Training
The Rich River Golf Club Excellence in Hospitality Award
OPT Bar & Restaurant
Riverbank Moama
Moama Bakery
Morrisons Riverview Winery
Ciurleo's, Ice Cream & Waffle House
The Foodmach Excellence in Manufacturing and Trade Award
Brady Electrical
SLTEC Fertilizers
Empire Signs and Graphics Pty Ltd
Rock Solid Gardening Supplies
Wooptooii
The Mawsons Best New Business Award
Healthy Tummies Pantry
Riverbank Moama
Murray Darling Scenic Flights
Echuca-Moama Plant Farm
Let's Do Coffee Roasters
The Coolabah Turf Best Professional Services - Community Award
SMALL
Committee for Echuca Moama
Moulamein Pre School
Moama & District Preschool Centre
LARGE
Rochester Elmore District Health Service
Community Living & Respite Services
The Wooptooii Best Professional Services Award
Brady Electrics
Fifteen50 Consulting
SG Advisory IT
Vast Creative
The McPherson Media Group Best in Retail Award
Collins Book Sellers Echuca
Echuca Moama Plant Farm
Rock Solid Gardening Supplies
Moulamein News Agency
Ash Hall Cycles
The Discovery Parks Group Excellence in Tourism Award
E M Events
Morrisons Riverview Winery
Murray Darling Scenic Flights
Ciurleo's, Ice Cream & Waffle House
The Edge FM Young Entrepreneur of the Year Award
OPT Bar & Restaurant
7 Beans Coffee