BATS brings the house down with Mamma Mia! performance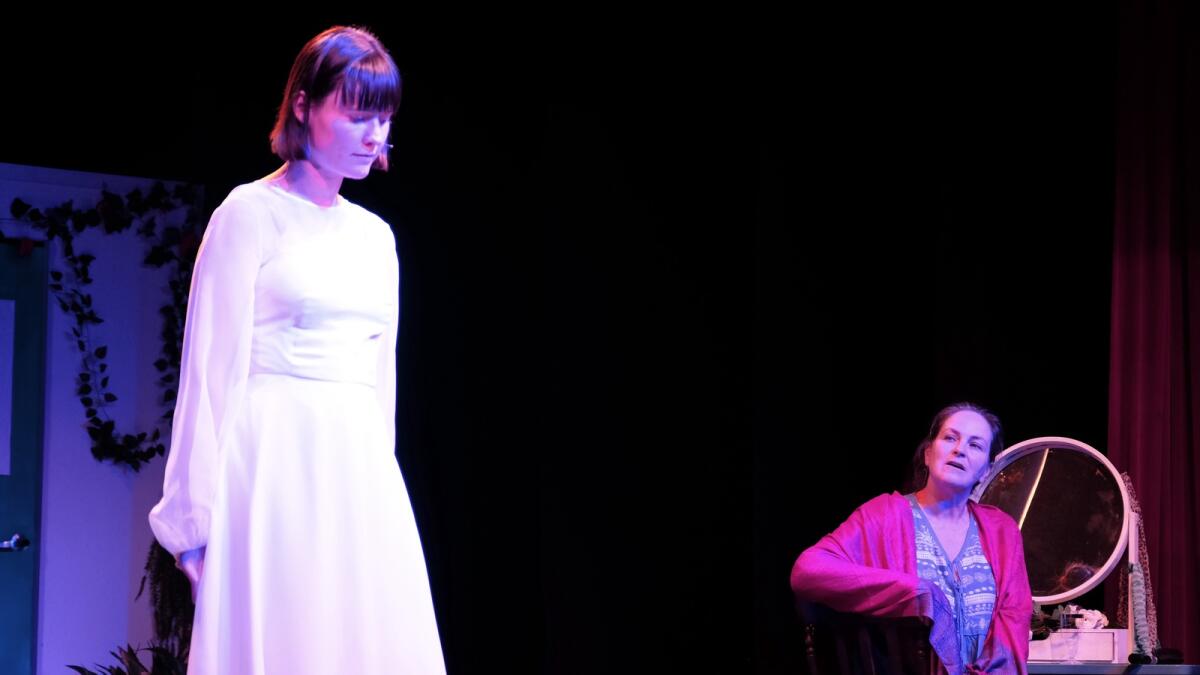 Like so many community groups, Broadford Amateur Theatre Society (BATS) was forced into hibernation during the past two years.
Performances were planned and sometimes rehearsed, but restrictions on gatherings made theatre impossible.
However, for some, the drive to put on a show is not so easily extinguished.
A BATS spokesperson said as soon as members were able to get back together and begin rehearing a new show, that is just what they did.
"Knowing that audiences would celebrate the return of local theatre just as passionately as the performers, we wanted a show guaranteed to get those watching fully involved — a show where the audience knew the words to every song as well, if not better, than the cast," the spokesperson said.
"So, when the opportunity to perform the ABBA musical Mamma Mia! arose, the group wholeheartedly threw their support behind the project."
What BATS has been able to achieve has been remarkable and audience response has confirmed the local community's support and great need for the performing arts.
Under the direction of Michael Molony, every joke and set-up is given a powerful delivery and cast members have been supported in developing the characters they inhabit.
Lynda Allen has taken on dual roles as vocal coach and performing on stage as Donna, the somewhat harried mother of Sophie (Florence McKay).
Allen and McKay play off each other beautifully as mother and daughter and as singers keep the audience transfixed.
Dance and movement has been choreographed by talented dancer Lauren Newman and is a real highlight of the show.
Among other highlights of the BATS version of Mamma Mia! are powerful performances by Maria Page (Rosie) and Kailah Watson (Tanya).
Shaun Geerlings-Parker (Sky) is excellent in his role, with Rob Kemp (Sam), Paul Tennant (Harry) and Sean McKenna (Bill) playing the three unexpected wedding guests.
The performers named are matched by an equally impressive ensemble of actors, singers and dancers raising the production to another level.
Mamma Mia! also showcases the talents of district musicians, with a live band bringing extraordinary energy to the Broadford Hall.
The entire show is a celebration of the return of live performance.
Remaining tickets can be purchased online at www.trybooking.com/BZKKJ
Some tickets may be available at the door, however that cannot be guaranteed as the shows are selling out.