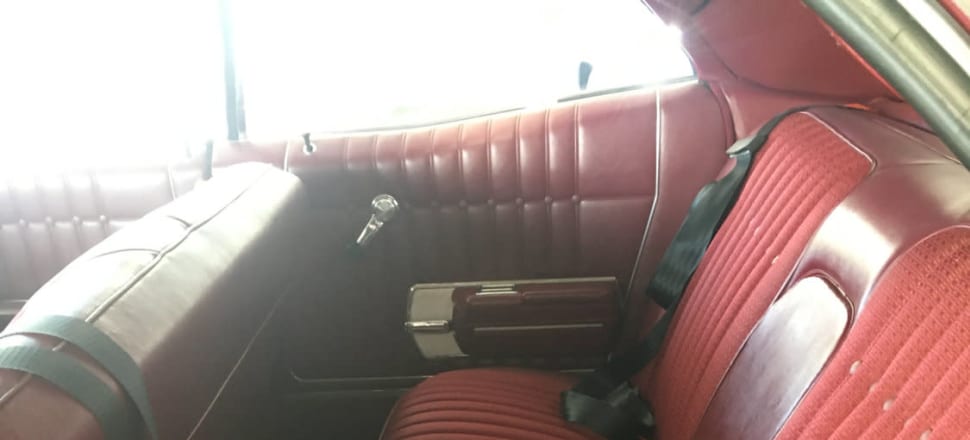 5370537724001
THE OWNER
BRUCE Hocking was the Holden dealer in Rochester for 34 years.
''I started as the Holden dealer on February 1, 1984 and on February 2, 1984 I attended the launch of the VK Commodore,'' Bruce said.
He delivered Holdens to customers far and wide for more than three decades but the association ended abruptly and cruelly in 2018.
''On June 30 last year, I and 33 other country dealers were kicked out of Holden,'' Bruce said.
''We were told that we didn't fit their footprint going forward. That was the terminology they used.''
It was a harsh message and emotions are still raw over the shock dismissal.
However, Bruce and his team refused to go away and continued on as an independent dealership thanks to the loyal support of the community.
''Our service customers have stuck with us,'' he said.
''We still have good solid bookings and I try to keep good used cars on hand, not the trashy stuff that will give people an issue.''
Bruce's whole life has been in the car trade, starting his career with Healey Ford in Echuca in the 1970s.
His first car as an 18-year-old was a 1972 XA Ford Falcon 500. He even remembers the licence plate number — LFO 768.
''I sold it to a friend and bought a 1974 XB Falcon GT sedan,'' he said.
''I'm not proud of this but while I was working at Healey Ford I wanted to upgrade the GT to a 1980 XD Falcon.
''I asked five times and nothing happened so I traded the GT for a 1980 VC V8 Commodore manual.
''I sold that to help fund the purchase of my own business.
''Since then I've had all the great Commodores along the way — a bit of everything really.''
THE CAR
BRUCE has owned his 1968 Pontiac Parisienne four-door sedan for more than 25 years.
''Our son's 23 now and we definitely had it before him,'' Bruce said.
''It has a Chev 327 V8 engine which is pretty awesome.
''The transmission on it is a Powerglide two-speed automatic.''
So when Bruce bought the car back in the early 1990s, what condition was it in?
''Just like that,'' he said, pointing to the car on display in the showroom.
''The only things I've done to it is a few little maintenance issues with belts and hoses.
''The paintwork has been polished to almost non-existence. I looked to having it redone but then freaked out at the cost.''
The incredibly spacious leather interior is original but Bruce believes new carpet has been installed somewhere along the journey.
''The tyres were hard and cracked so I had to put new ones on,'' he said.
''The rubber around the windows doesn't seal as well as it once did, unlike the modern double seals.
''One of our technicians used the Pontiac in a wedding in April last year and a few weeks before the wedding I was out driving it and the fuel pump busted.
''There was fuel going everywhere. I was scared it was going to catch fire.''
A plate on the inside of the door carries the ''Body by Fisher'' badge. Fisher Body was once the world's largest manufacturer of automobile bodies and were innovative in transitioning society from horse-drawn carriage bodies to 'horseless carriages' in the early part of the 20th century.
Bruce's 1968 Pontiac has airconditioning, which was unusual for that era, a radio and ashtrays on the doors — and has that wonderfully distinctive car scent about it as soon as you open the door, immediately transporting you back to the late 60s and early 70s when big, tough muscle cars ruled the road.
WHERE DID YOUR
CAR COME FROM?
''A FRIEND from Creswick Rd Car sales in Ballarat found it in Ballarat for me so we went down there and picked it up,'' Bruce said.
''I wanted a Chev Impala and this was the closest thing I could find to it.
''It's got the same powertrain and same underbody. They're practically identical — just a different shaped body.
''Growing up I knew someone with a Chev Impala and he was uber cool driving around in this gold car.
''He looked flash like a rat with a gold tooth.''
Bruce is unsure about the origins of the car but can only assume it followed similar Pontiac imports out of North America from that era.
''They were brought out from the States in boxes and assembled (to right-hand-drive) at the GM truck assembly plant in Dandenong.''
WHAT DO YOU LIKE
MOST ABOUT THE
CAR?
''IT'S A lovely ride, it drives nicely,'' Bruce said.
However, he admits it is inefficient on fuel.
''It's a V8 engine with a carburettor and an automatic choke, which is a bit rich when the engine is cold,'' he said.
''A modern fuel injection engine is way ahead in efficiency but this is such a sweet old engine.
''It's a comfortable ride. You can cruise along at 50 to 60mph which is what this is in (on the dash). That's about 80km/h. Any faster than that and it gets to be a handful to steer.''
It's one thing first time viewers of the Pontiac notice when they walk into the showroom — the sheer size of the vehicle. It is one big car with (and this is a fact both Bruce and his wife Janine agree on) a loungeroom-type interior.
''It's like driving around in a loungeroom with wheels,'' is how Bruce describes it.
However, both husband and wife agree it is not easy to park and you can understand why given the compact carparks of today versus late 1960s bulk.
SO WHAT'S YOUR
PERFECT CAR?
''I DON'T think I have one of them any more,'' he said.
''I did look at a Calais Director VF Commodore but that was $60,000 all spiffed up.
''I appreciate a lot of different cars.
''GT Falcons, XY GTHOs, Valiant Chargers were all pretty spectacular of that era.
''Growing up I knew someone who drove a silver Valiant Charger. He went like a bat out of hell and I thought that was cool as cool.''
It wasn't until later when Bruce was flicking through his photo album that he noticed a HT Monaro.
''That would be my perfect car,'' he beamed.
''Any of the HT, HK, HG Monaros designed in Australia, I just love 'em.
''The owner of the Holden motorcycle dealership in Echuca drove around in a blue HK GTS and man he was as cool as hell.''
AND WHAT'S NEXT?
FOR the moment, the plan is just to have the Pontiac on show for customers to admire as they enter the dealership.
''I drive it occasionally, every now and again,'' Bruce said.
''I'm too scared someone is going to back into it.
''It's not an everyday user. Special occasions I'll take it for a run. It's a dear, sweet old thing.''
In the meantime, the Pontiac will remain on display in the showroom at Bruce Hocking Motors in Lowry St, Rochester along with Merv Wild's 1962 EJ Holden.
The EJ was nearly destroyed during the 2011 Rochester floods. It was up to the windscreen in water and 12 litres of water was removed from the engine.
The EJ has since been completely restored, including full interior refurbish and complete new paintwork to its original colour.