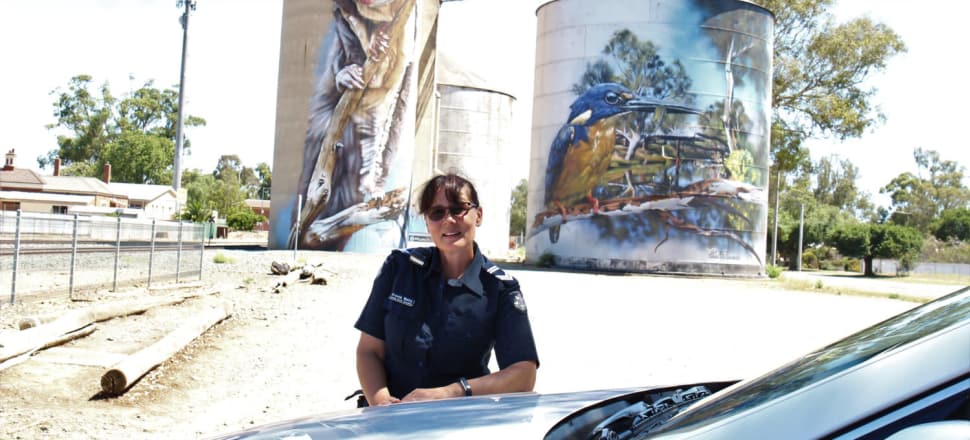 5370537724001
ROCHESTER, there's a new Leading Senior Constable in town.
Stepping into the job on December 23, Brenda Wallis was thrown straight into the thick of it over the Christmas-New Year period — Rochester's busiest time policing-wise.
But it's nothing she hasn't done before in her almost 14-year career which spans from a short stint in the Melbourne suburbs to moving around north-central Victoria.
For now, she's calling Rochester her posting and wouldn't rather be anywhere else.
''I want to stay here for as long as they'll have me, it could even be until retirement,'' she laughed.
''I chose to apply here when there was an opening — just for a change — and it's going to be good to see where it goes.''
Beginning her career with a short stay in Doncaster, Const. Wallis decided to relocate to country Victoria to begin seeing her now-husband 13 years ago.
Since then, she has moved around from Shepparton to Kyabram, Rushworth, back to Kyabram and now Rochester.
Her career in Kyabram spanned about eight-and-a-half years before she decided she needed a change.
''I'm hoping to get out into the community and do a lot more of the proactive things,'' she said.
''Kyabram was getting so busy and so it didn't give me a chance to get out as much as I'd have liked to.
''Getting out into schools and the 'coffee with a cop' program (Rochester has) will give me more of a chance to get out and get to know business owners and just interact more with people outside of the office.''
But beginning her work in December, it seems the busy-ness of police work has followed her all the way down Webb Rd to her new patrol.
''It's been busy over the Christmas period, they assure me it quietens down, but I'm yet to see that,'' she laughed.
And once it does settle down, she has a few ideas in mind for the community.
''I'm still president of the Blue Light Disco committee in Kyabram, so we may run a bus there if there is enough interest,'' she said.
''It's about meeting and interacting with people in the community in a positive way — rather than just the ones that get on the wrong side of the law.''